30 minutters introduktionswebinar til Insights Discovery - The Self-Aware Leader
---
Date and time
Wednesday 20. January 2021 at 08:30 to 09:00
Registration Deadline
Wednesday 20. January 2021 at 07:00
Location
Microsoft Teams Microsoft Teams
30 minutters introduktionswebinar til Insights Discovery - The Self-Aware Leader
---
Event Description

På dette webinar vil vi introducere dig til vores nye lederudviklingsprogram: Insights Discovery – 'The Self-Aware Leader'. 
Webinar
Hvem er det relevant for?
Webinaret er særligt relevant for dig, som er akkrediteret i Insights Discovery, og som arbejder med Insights Discovery i din organisation. Dog kan du sagtens deltage, selvom du ikke arbejder med Insights løsninger i dag.
Det er en fordel, hvis du selv er leder eller arbejder professionelt med ledelsesudvikling, fx i HR eller Learning & Development.
 
Program: 
- Velkomst
- Introduktion til The Self-Aware Leader
- Indblik i Insights Discovery Transformational Leadership profilen
- Case
Værter:
Grete Vangsø, Country Manager in Insights Nordic
Lars de Fries, Senior Consultant in Insights Nordic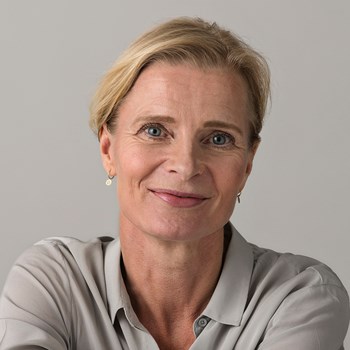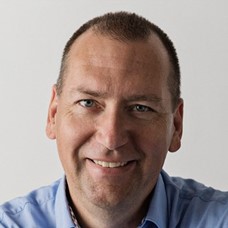 Praktisk:
Ved tilmelding modtager du en kalenderinvitation samt et link til Microsoft Teams. Du vil også modtage en påmindelse minimum én dag før webinaret. 

Du er meget velkommen til at invitere en kollega eller en i dit netværk, som enten selv er leder eller arbejder med ledelsesudvikling. 

Har du ikke mulighed for at deltage?
Vi afholder et tilsvarende webinar torsdag den 21. januar kl. 14.00-14.30. Dette webinar bliver faciliteret på engelsk. Læs mere og tilmeld dig her.

Alle som tilmelder sig webinaret – uanset om man deltager eller ej – vil modtage en optagelse af webinaret efter afholdelse.

Send en e-mail til nordicacademy@insights.com, hvis du har spørgsmål til webinaret. 


Om The Self-Aware Leader
The Self-Aware Leader er Insights' løsning til at udvikle dygtige ledere på alle niveauer i en organisation. 
Ledere, der fuldfører Self-Aware Leader programmet, vil efterfølgende være i stand til at: 
Tilpasse deres ledelsesstil for at blive mere lydhør over for de behov der opstår blandt dem, de leder, og blive mere tilpasningsdygtig heroverfor. På den måde kan de skabe et mere rummende og respektfuldt arbejdsmiljø

Bygge deres nye selvindsigt ind en udviklingsplan for dem selv og andre, som hjælper dem med at nå egne ledelses- og karrieremål
Identificere, hvad de selv kan ændre ved deres tilgang, så de i højere grad kan påvirke deres teams og organisationens succes 
Klik her for at læse mere om The Self-Aware Leader

Vi glæder os til at se dig!